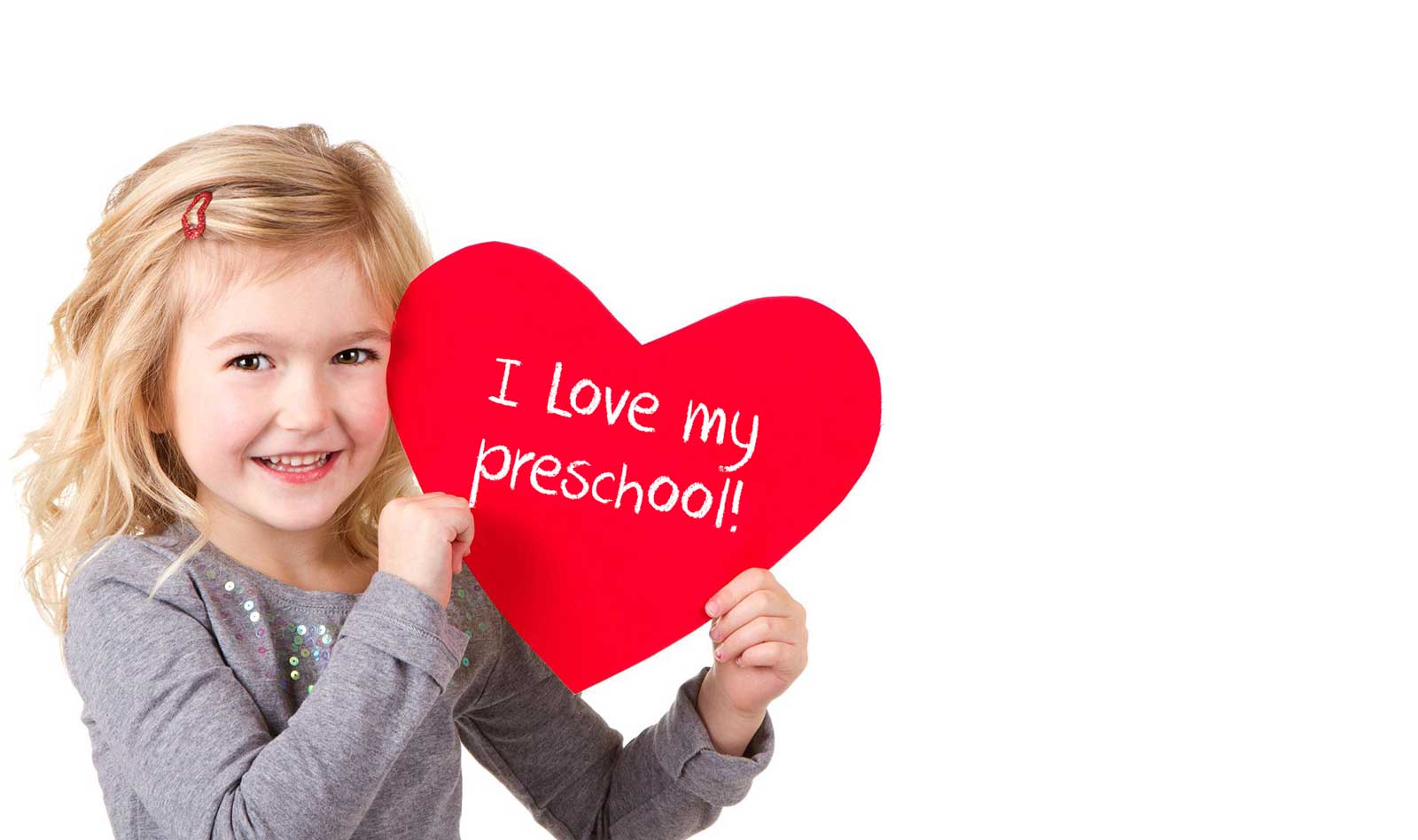 Learning Dynamics Preschool Orem, UT
Our goal at Learning Dynamics is to help children develop a broad foundation in the learning experience. We help them build self-confidence and develop a love and excitement for learning. We do this by using positive reinforcement, motivation, and individualized teaching. Our programs are designed to help children grow academically and socially.
REVIEWS
I have been nothing but pleased with this preschool. My four year old son loves going to preschool and HE CAN READ! At home, driving around town, & at stores he is constantly sounding words out. I love that he loves it. He won't have the problems in grade school that a lot of kids have learning to read and not having enough personal instruction from the teachers because he's already past that point. He struggled at first but his amazing teacher kept trying different things with him and told me how I should work with him and one day it just clicked and he's been doing great ever since. I have no problem paying a little more with him receiving so much from this great school. My younger son WILL be going to Learning Dynamics as well and I recommend it to everyone.
I loved the experience both of my oldest kids had at Learning Dynamics. The staff is great and Mrs. Steiner was wonderful!! My oldest son is in 1st grade now and he still talks about her. My 3-year-old can't hardly wait to start going to the 'apple school'!!
My kids have spent a collective 8 years at Learning Dynamics. The professional and organized staff and teachers were wonderful with my daughters. I highly recommend.
My sister referred us to Learning Dynamics because she knew how nervous I was about sending my speech-delayed child to pre-school. His first year was at the Highland LD, and what a phenomenal first year he had. His teacher was not only familiar with speech delayed children, but was more than happy to due his "cues" that remind him to speak more clearly. He was mastering his phonics that first year when he was 3, it was amazing. He and my daughter both attended their last years at the Saratoga campus. Both of my children had Mrs. Steiner, and what a blessing! I know that because of her dedication to the Learning Dynamics teaching principles and phonics program, my children had the BEST pre-schooling anywhere in Utah Valley. And because of that, I've got 2 amazing readers and straight A students...I couldn't be happier nor could I have asked for anything more! Thanks you Learning Dynamics:)
Both of my boys attended Learning Dynamics and I could not have asked for a better learning environment full of fun and lots of love!! The curiculum exceeds anywhere else! Not only did they care for their education in their younger years, but they are always willing to continue to answer any questions or concerns that I have now even 5 years after!
My son attended Learning Dynamics ("My Apple School" he'd yell when he saw the sign) for two years. He learned so much, almost completely worked out his speech problems but most importantly, he had fun! :D His younger brother is just about to preschool age and we look forward to once again enrolling in L.D.P.
I hate the drop off area. It would be such an improvement if kids could be dropped off just as they will be in Kindergarten.
You guys need to start taking visa cards so we can do automatic payments!
Its a fantastic Preschool. My three kids learned a lot during their two years respectively. I'll recommend it to everyone. Just one thing its was little on expensive side. If one can afford they should send their kids to Learning Dynamics.
Love, love, LOVE Learning Dynamics! Our son is reading so well and LOVES going to school everyday! We will be sending all of our children here for preschool!
We took our older daughter last year and loved it so much we are enrolling her 3 younger sibilings as well. We have love Mrs. morberly, Mrs. clark, and Mrs. Taylor they have been incredible to work with.
My son attended Learing Dynamics for two pre-school years. He really enjoyed their teachers and most importantly he learned to read.
We have had three kids attend Learning Dynamics over the last 5 or so years and feel that it provided a great foundation for our kids to be successful moving forward. We loved our teachers and would highly recommend this school.
We have 3 daughters. It was clearly evident after my oldest daughter had completed the 3 yr & 4 yr programs, my 2nd daughter would be attending Learning Dynamics. Both girls exhibited a positive attitude towards a learning environment and expressed eagerness in attending on a daily basis. IF they could of they would have gone every day! The methods of teaching and the quality of teachers made a huge impact along with the smaller class size. We look forward to providing this wonderful experience for our youngest daughter in the near future.
My son went to Learning Dynamics the year before he started Kindergarten and we had the most incredible experience. He absolutely loved going to school every day and they always made learning fun. The front desk is so friendly and he Mrs. Flack is amazing. We just love her. Their reading program is top notch and my Son is truly an excellent reader, even reading chapter books in Kindergarten! When he went in for his Kindergarten assesment the week before school started, his teacher asked me where he went to Pre-School because she was so impressed at how well he read, recognized letters, numbers, shapes, colors etc. etc. We have nothing but wonderful memories from this Pre-School and we look forward to enrolling our other children when they get older. Thank you so much for the incredible experience we had at Learning Dynamics! You guys are simply the best!
We love Learning Dynamics. They have taught 3 of our kids and we are amazed at how much they retained! Check them out, they are worth your time.
We love Learning Dynamics! I especially love their reading program.My kids all started kindergarten with at least a 1st grade reading level and continue to be great readers. We love our "Apple School."
I truly am happy that I made the decision to let my daughter go to Learning Dynamics Preschool. My daughter's birthday is near the cutoff date for school. I was concerned she would not have the full experience as others who had more time to "mature" for kindergarten. I decided to put her in the preschool at the age of 4. I chose this because I wanted her to focus on reading and writing. The site guarantees your child will read by the end of the year, and that was true. I was impressed with the overall effect the school had on my daughter, that I put her into the Kindergarten enhancement class this year. They send home homework but I see my daughter is enthusiastic toward the homework and I see constant improvement all the time. She is now above average with her reading than her peers in kindergarten class. She also has learned many other skills in the Kindergarten enhancement class: math, social skills, leadership skills, and more.
Learning Dynamics allows kids to have FUN and teaches them everything they need to be ready for kindergarten. In fact, my daughter was reading above a kindergarten level by the end of her pre-school year. The teachers are incredible; you can't get a bad one. My kid's teachers put energy, fun and excitement into the classroom and helped them do their best. The administrative staff also took a genuine interest in my kids. They greeted them at the door by name and asked me how my son was doing years after he attended the preschool. I highly recommend this school to all my friends and family and will be sending my youngest when she is old enough to attend.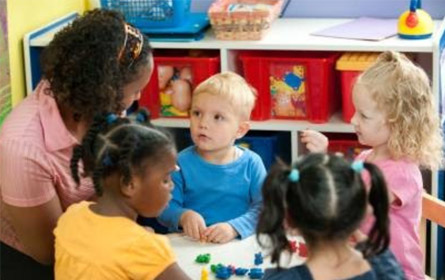 Preschool
We teach using positive reinforcement because how children learn is as important as what they learn. Positive reinforcement develops a child's love of learning and builds self-esteem. Children at Learning Dynamics Preschool are noticed and praised for all their efforts and accomplishments.
Preschool in Lindon Utah, Provo Utah, Orem Utah, Vineyard Utah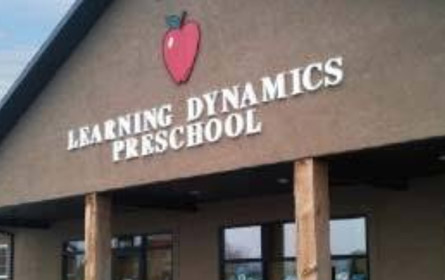 Educational Center
The Learning Dynamics experience is really something special because while there are many who are participating, each child remains unique and important to us. We pay attention to their needs and their progress. We look at them individually and take the time to make a difference in each little life. We invite you to become part of the Learning Dynamics Family!
Educational Center in Vineyard Utah, Lindon Utah, Orem Utah, Provo Utah
Nursery
We love children and see the great potential they have if given a strong foundation early in their lives. This foundation is of course built in families. But families need all the positive help they can find.
Nursery in Lindon Utah, Provo Utah, Vineyard Utah, Orem Utah
CALL

Call us

(801) 225-6443